ARPA Relief Funding: Prevent learning loss, close achievement gaps and increase accessibility
ARPA provides funds to libraries and schools to address student learning loss, close achievement gaps and assist with distance learning. Help support your students and patrons and increase accessibility by providing Assistive Technology with the help of ARPA and Freedom Scientific.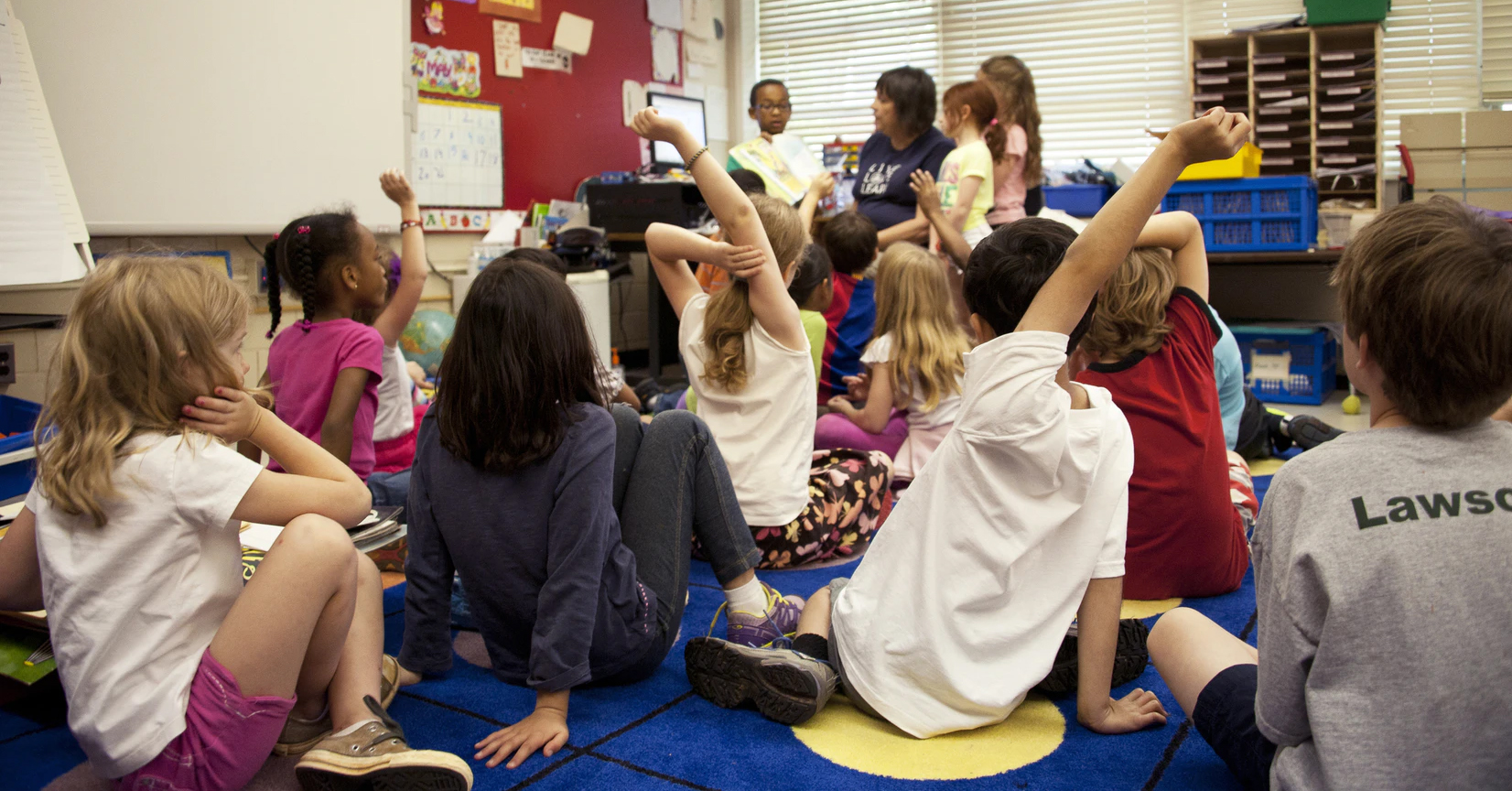 What That Means:
Schools and libraries will have access to funds to purchase assistive technology. The funds will be allocated by state and those states will have access to the funds until September 30, 2023. Now is the opportunity to review your current environment and plan for addressing in-person learning, distance learning or a hybrid approach.
How Can We Help?
Freedom Scientific has been providing students, schools, and libraries assistive technology, both hardware and software based, for over 30 years. Our innovative technology is designed to promote independence, allowing blind and low vision individuals the same access to information as their sighted peers. Our team is passionate about what we do and committed to the communities that we serve.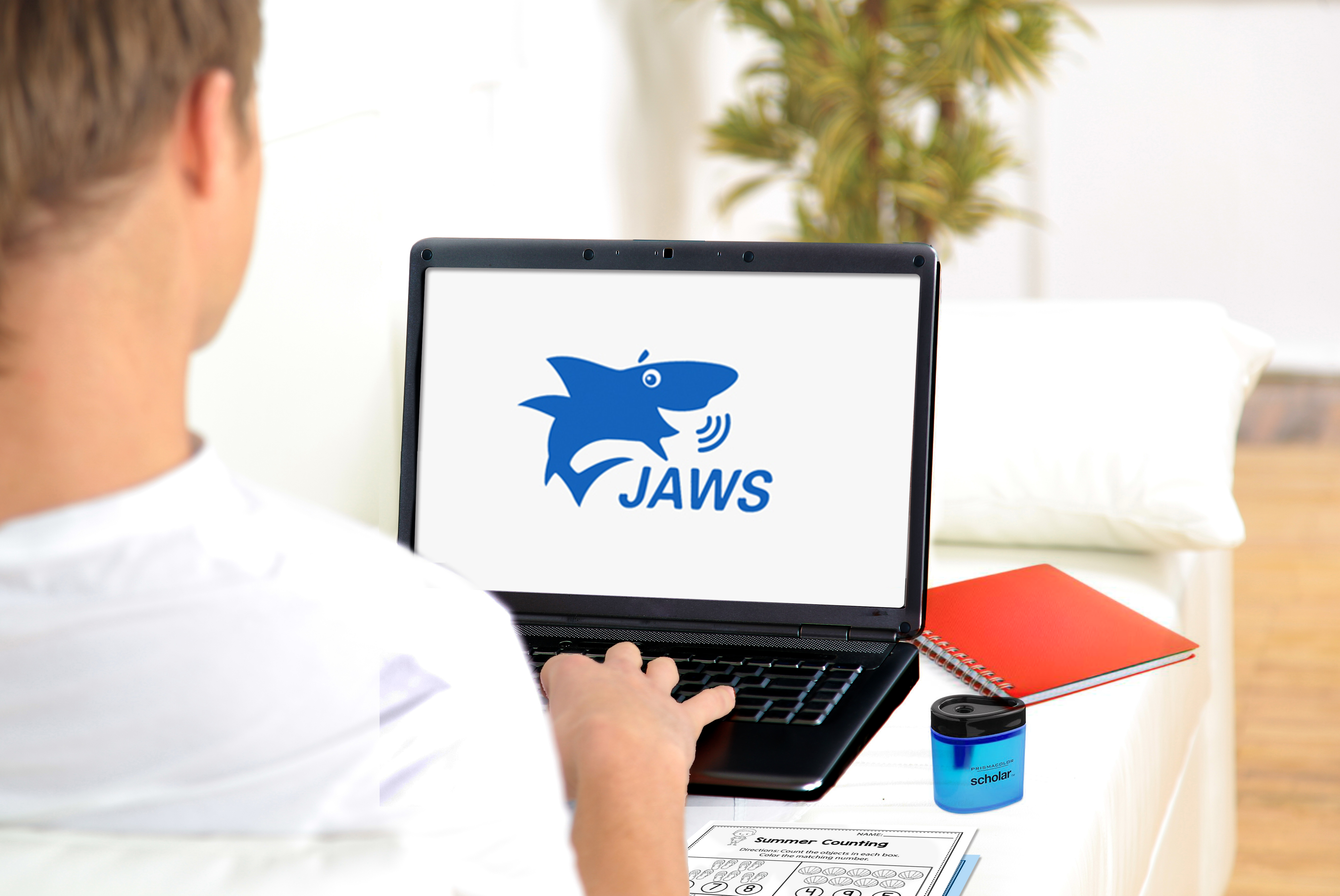 Software Solutions:
Freedom Scientific provides superior software solutions for blind and low vision needs. Our world-renowned JAWS screen reading software, ZoomText screen magnification software and Fusion provide users the independence and ability to seek education and obtain or maintain a career after vision loss. JAWS and ZoomText are considered the industry standard and can be widely found in the schools, universities, and the workplace.
Meet Mitchell, a Freedom Scientific's Student of the Month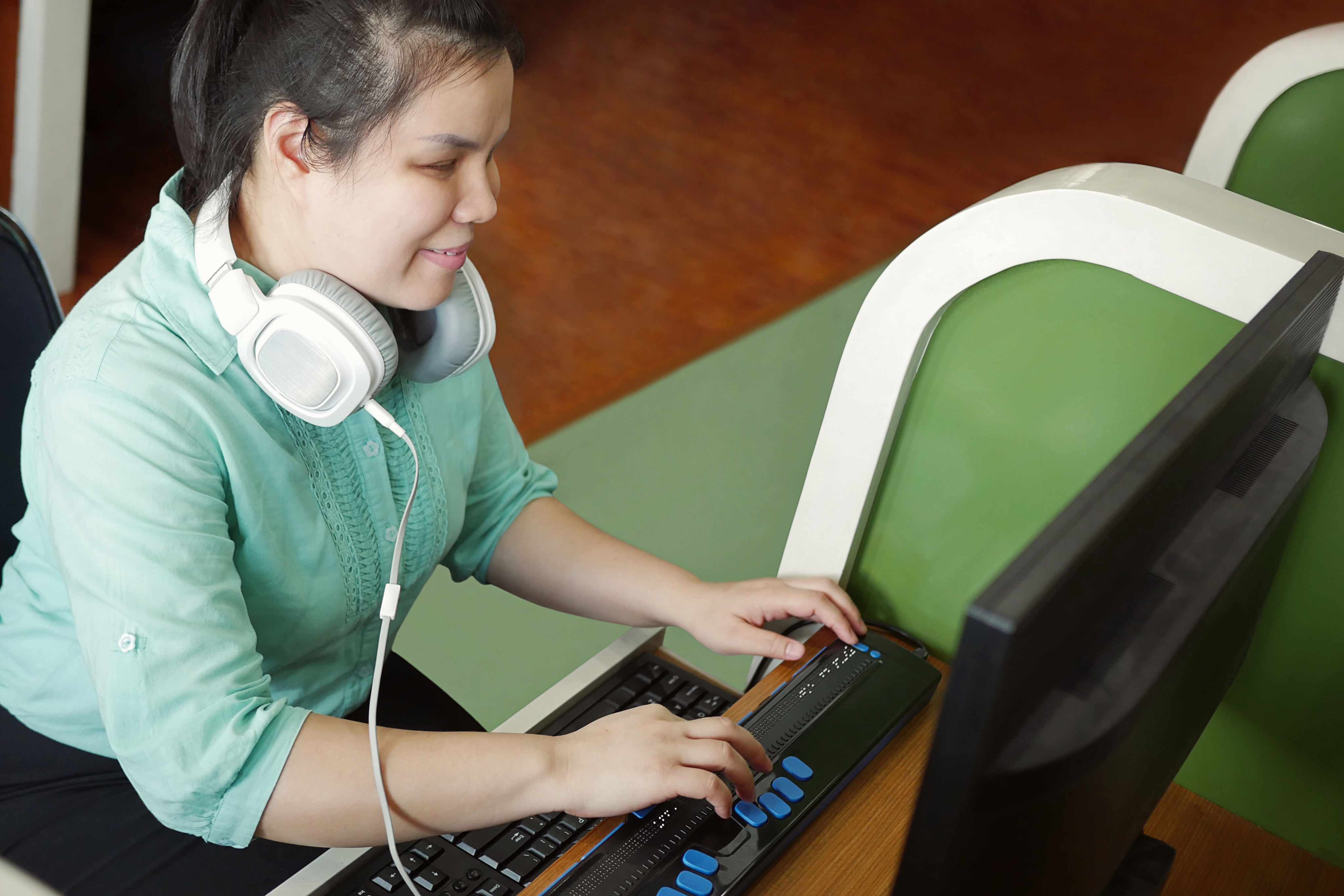 Hardware Solutions:
Our expansive product line includes both low vision and blindness technology for all aspects of daily living. Our wide range of portable and desktop magnifiers such as the RUBY, TOPAZ, and ONYX are designed for their ease of use and assist with daily activities at home or school. Our impressive line of blindness hardware products include refreshable Braille displays which can connect to computers, tablets, and mobile phones. Scanning and reading devices convert printed material into audio files and braille. These solutions offer many options tailored to fit an individual's needs.
Suggested Solutions for your School or Library
TOPAZ Ultra: Easy to carry from room to room. 3-in-1 camera for near, distance and self-view
Fusion: Best of JAWS screen reading and ZoomText magnification in one software package
Omni Reader: Reads printed text to you, magnifies small objects and can connect to braille display
RUBY: Handheld magnifier that is perfect for spot reading with contrast and 2x-13x magnification
Focus 40: Refreshable braille display with Bluetooth connectivity for up to 5 devices (tablet, smart phone, computer)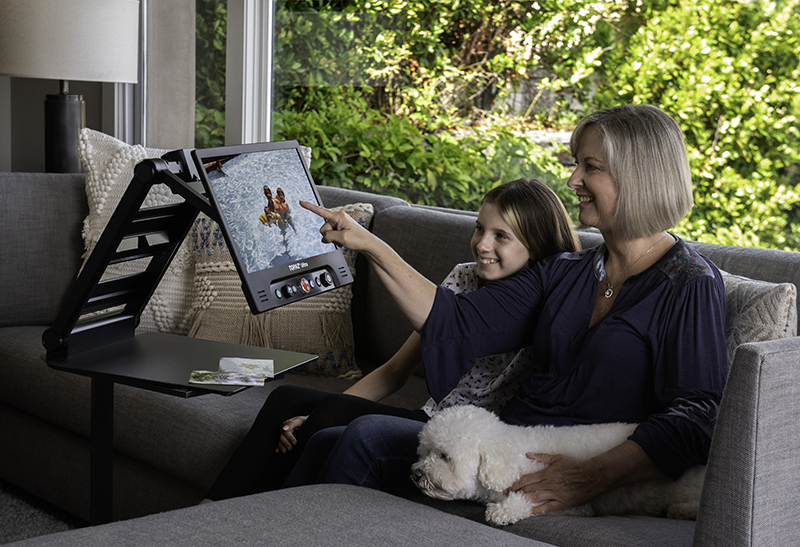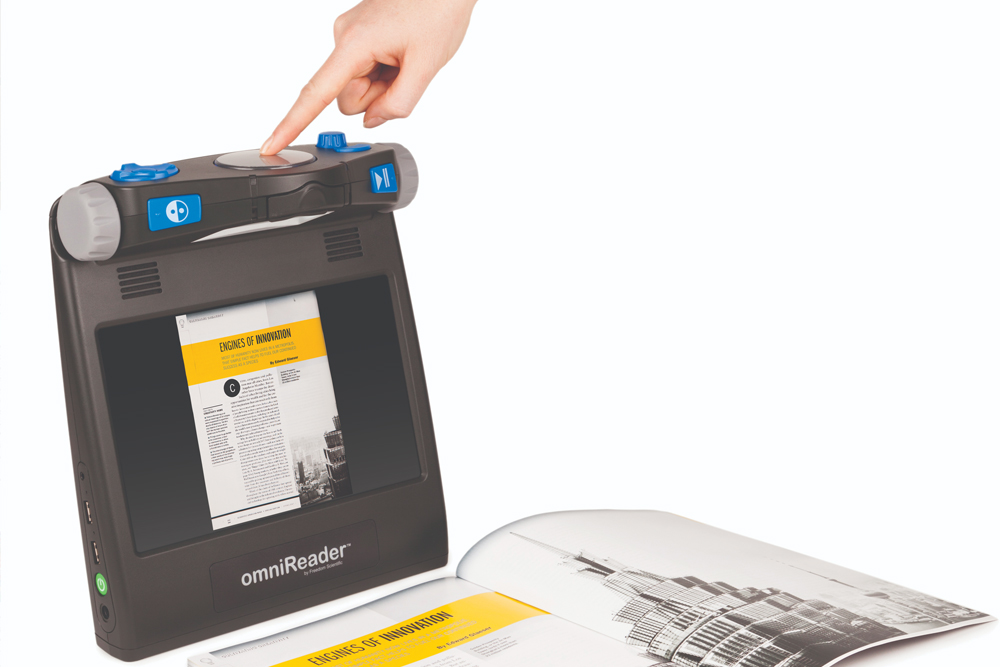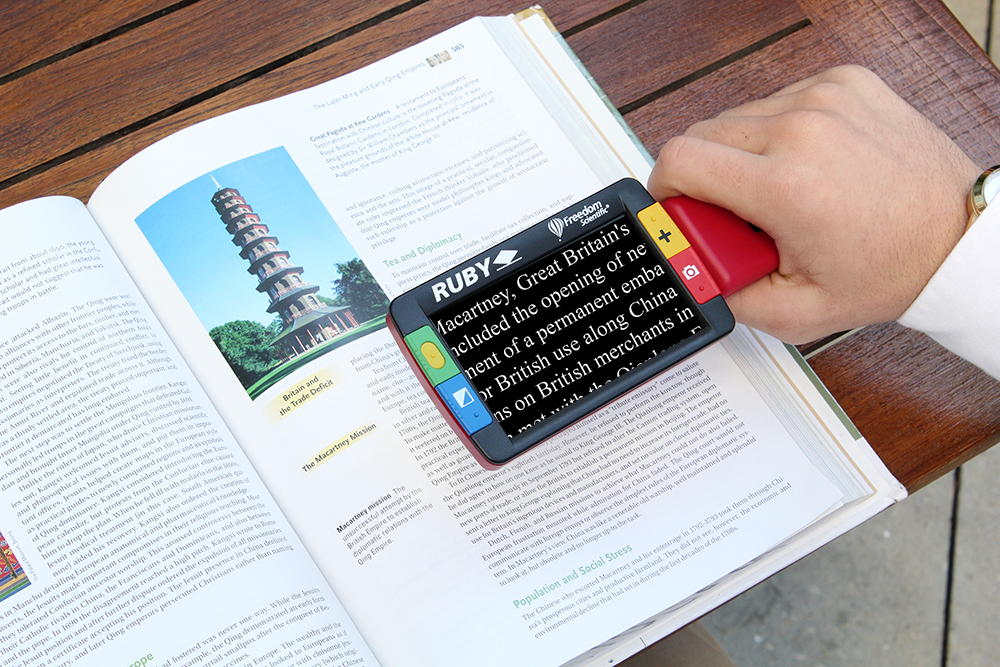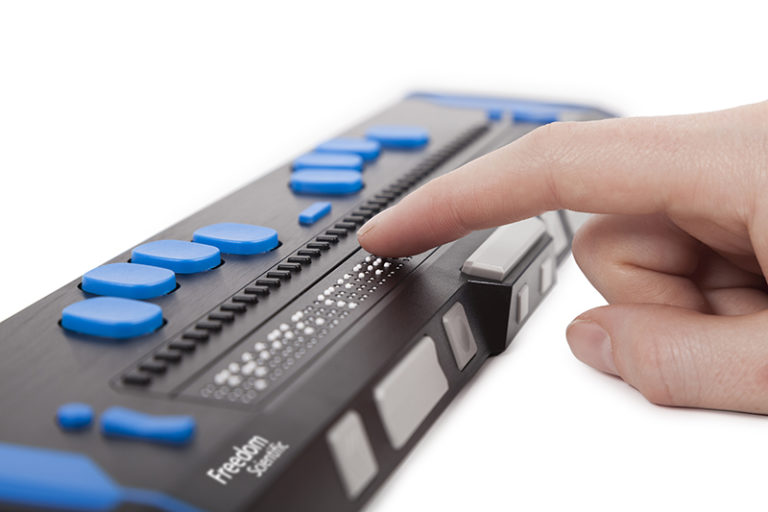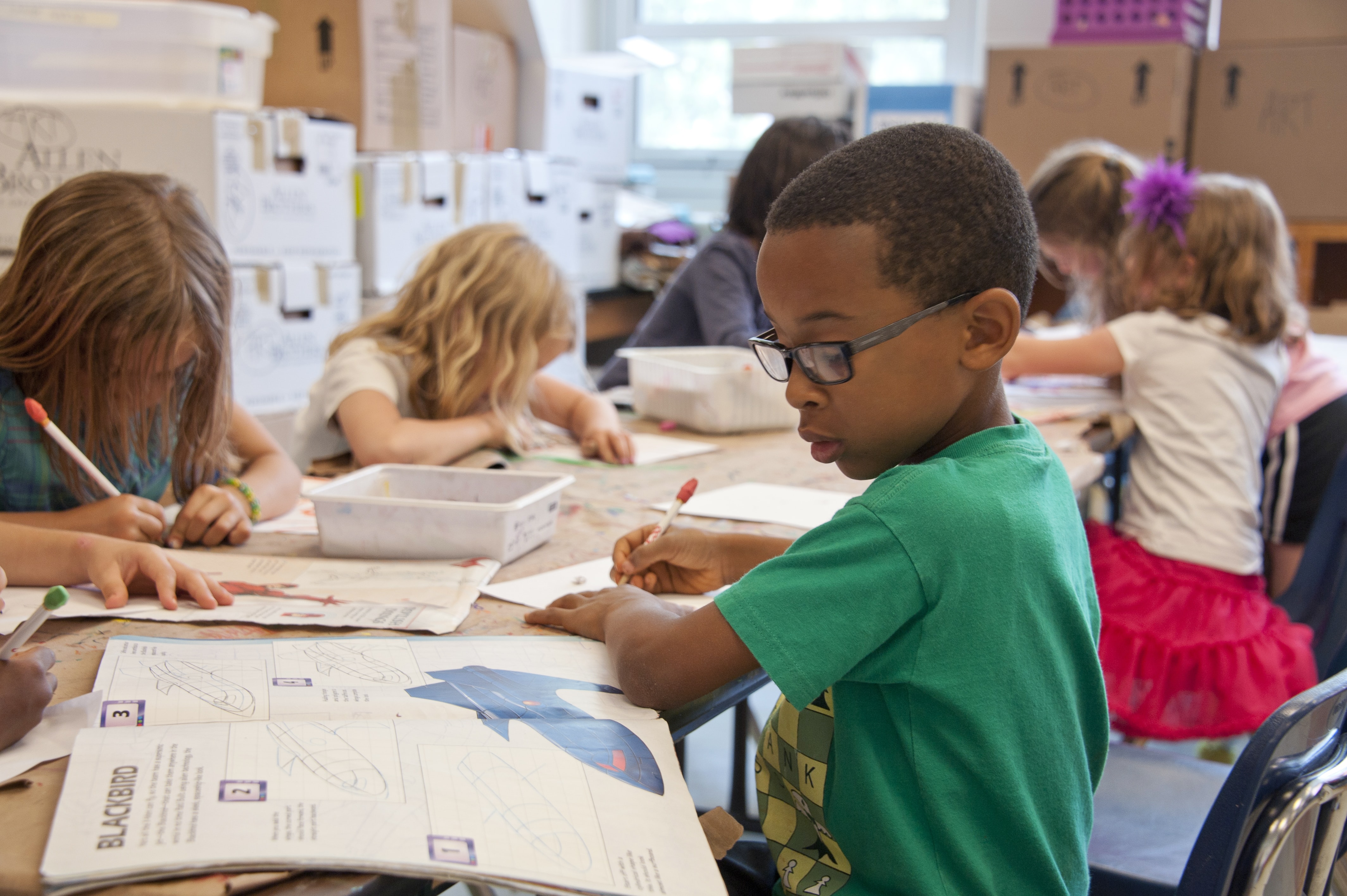 Training Resources
We have a dedicated training resources section on our website where you can easily find things such as online video tutorials, live and recorded webinars, JAWS teaching modules, documentation, and weekly podcasts. All can be found at: www.freedomscientific.com/training.
You can also visit the Freedom Scientific Training YouTube channel to view more training videos on our software. Check it out at https://www.youtube.com/FreedomScientificTraining
Reach out to us to learn more about how Freedom Scientific can assist you with learning loss, helping to close achievement gaps and assist with distance learning.