Focus 14 Blue

Ultra-Portable Braille Display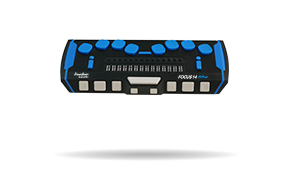 The Focus 14 Blue combines a highly responsive 8-dot keyboard and comfortable control layout with both USB and Bluetooth connectivity in a pocket-sized design. Read text messages, navigate your Smartphone screen, send messages, and take notes without taking your phone off your belt or out of your bag.
Focus 40 Blue - 5th Generation

Braille Display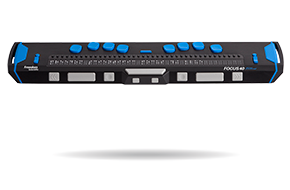 The 5th generation of the Focus 40 Blue is a durable, lightweight braille display drop tested to MIL-STD-810G and designed to take on the challenges of every-day bumps and scrapes. Its user-friendly keyboard, convenient front panel controls, and retooled braille pins make for smooth and quiet operation. With Bluetooth connectivity for five devices, a USB-C port, and tough, compact, portable design, the Focus 40 Blue ensures reliable operation whether you're on the go at work, traveling the world, or simply relaxing at home.
Focus 80 Blue

Braille Display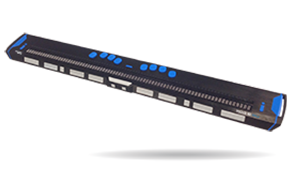 The Focus 80 Blue offers streamlined size and ergonomic control layout for natural hand placement and comfort during long working sessions. The USB and Bluetooth connectivity allow you to toggle between two connected devices. When used with JAWS, the ultra-quiet 8-dot Braille keyboard provides contracted Braille input and all keyboard commands for complete PC control.
Focus 40 Blue

Braille Display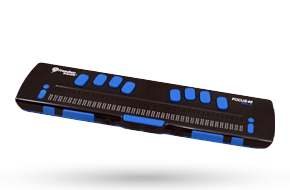 The Focus 40 Blue display offers a user-friendly keyboard and control layout, with both USB and Bluetooth connectivity in an extremely lightweight and compact design - small enough to carry with you, but with enough Braille to get serious work done.